The song "Oklahoma" was inspired by my feelings of dismay and sadness at the horrible tragedy that occurred in Oklahoma City on April 19, 1995. I decided to include "Oklahoma Suite" so that I might dedicate these songs "for those who have fallen..." and for the healing we must now all go through.
"to the families and the victims"

FOR OUR FUTURE..........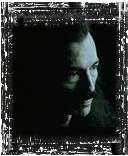 Spring Album Roundup
As an urgent overture, "Octagon" juxtaposes the ominous, lurking monster against the quick pace of morning traffic, of people beginning just another day, going to work, unaware that 9:02 am will be a death-knell for many.

Destiny sat in a truck outside the Murrah Building that day, and the song "Oklahoma" takes us inside the mind of the madman in that truck. We shiver as the words, "Please release me/Father, Father," are issued up like a feverish prayer as devastation is unleashed on an American city once associated with fringed surreys, wheat and security. The final gong suspends time and transitions us into "Fog's" chant-like quality as ashes and debris settle.

In "Minotaur," the survivors take stock and tend to gathering their dead. The song signals the harsh reality that nothing will ever be the same.

"Holocaust" is a sepia tone reflection of innocence lost. It is exquisitely poignant, and one can easily picture an abandoned carousel. But with "Highland," DuFine lifts us out of the darkness and into the light. We have grieved. Finding strength in community and in remembering, the spirit is resurrected and soars once again.

The power of the refrain is in its simplicity. It is a reminder that we can never forget what occurred on that fateful day. The voices of children playing--of the ones who died, as well as those of living and future children--speak of hope. Listen well--you can almost hear their laughter...

-Conner Kittredge
OKLAHOMA is Jeff DuFine's powerful and eloquent tribute to those whose lives were lost in or forever changed by the Oklahoma City bombing on April 19, 1995. Moved by the tragedy which killed 168 people and transformed a nation's naive faith in its own safety, the artist immersed himself in creating a work dedicated to the memory of the deceased and to their families. The fruit of his labor is something other than a let's-all-join-hands expression of sorrow. Rather than shy away from the sheer magnitude of the event, DuFine meets it head on, as seen most strikingly in the title song, "Oklahoma."
A total of people
have accessed this page
since 6-10-98.
This Site Developed And Hosted Free Of Charge By:
Copyright 1998, All Rights Reserved Forge Web Design
Copyright 1998, All Rights Reserved Oui Oui Records.